Call Cleaners London can offer your first class domestic cleaning, end of tenancy, carpet and upholstery cleaning services for your home and office.
Although there is the widespread idea that hiring a person to take care of the chores around one's home is reserved strictly for the wealthy, in recent years this has not been the case. From overindulgence this has become nothing short of necessity for a great number of working people today.
When you take into account how much of your time and attention are required for you to effectively perform your work duties, you become aware that it is not possible for a working person to maintain a clean and hygienic household alone. Hiring a professional to help you means you will be able to focus on your work, or even get some time off for yourself. You will be able to relax with friends or family, or merely recuperate for the next busy day at work.
Great customer support and perfect service! I would like to thank you agent for being so helpful. I had some issues about the specificity of the clean I need. The lady over the phone was really understandable and your cleaners professional and friendly! Leah Barnes, N12
There is nothing simpler than getting a professional to help around the house in London. You just have to call us, and we will quickly find someone to take care of your home. You do not have to worry about the credentials of our employees. Each one has been thoroughly checked. What we encourage our employees to develop is a strict professional ethic that you will not fail to notice. Among all the cleaning agencies in London we pride ourselves on employing the workers who have not only the greatest skill, but also the most pronounced personal integrity.
In order to make sure you are not paired with a person that you will not get along with, you will receive the chance to meet in advance whoever we choose and conduct a short interview. By doing things in this manner we struggle to make sure that we do not pair people who find each other unpleasant. We also want to be as flexible as possible. For this reason, you get to define how often our employee is to visit your home and even what chores are to be performed.
You can find our domestic cleaning services here: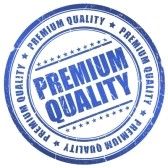 To enlist our services you do not need to be a busy working person, or not to have any time to clean your home. A lot of our customers are elderly people who are not physically able to maintain their homes on their own, and even people who simply do not feel like doing chores. Whatever your case is, you can call our office and arrange for one of our employees to start visiting you and helping out around your home.