Information Collected By Us
You share personal information when registering to our website. The data we require includes your name, e-mail address and phone number. To make a purchase, you don't necessarily have to be logged in. You also have the option to visit our website anonymously .
Protection Of Personal Information
Our data protection team is focused on providing our visitors with security to a great extent. We work hard to offer a fully protected environment for our users to purchase safely, without exposing their personal information or putting it at risk. The measures we take can guarantee that all personal data that is shared on our website is protected from access by unauthorised parties.
End of Tenancy Cleaning Prices
Studio flat

£99

One Bedroom Property

£159

Two Bedroom Property

£189

Three Bedroom Property

£220

Four Bedroom Flat
from

£300

Five Bedroom Flat
from

£400

Carpet & Upholstery Cleaning Prices
Hallway/ Landing carpet

£8

Armchair

£22

Bedroom carpet

£25

Living/ Dining room carpet

£29

Two seat sofa

£45

Hourly Based Services Prices
Domestic Cleaning

£14

One Off Cleaning

£16

Deep Cleaning

£18
What Are Cookies Used For
Cookies can be described as messages, sent on the Internet from a web server to a browser. They are used for identifying different users on a website. In other words, cookies can be informally referred to as identification cards on the Internet. They keep personal information that users have agreed to share and use it when the same data is required again. In this way, visitors don't have to enter the same details each time they visit a website. We use cookies on our website in order to make the user-website interaction faster and easier.
What Happens To The Personal Details You Enter
Your personal details are fully protected. We don't share or reveal them to unauthorised third parties. When needed, data might be shared with a reliable third party that is directly involved in the process of running of our website. It is only shared when the third party has agreed to our privacy policy.

Safety On The Internet
Details that are collected online are protected and remain confidential. This does not apply to information that is shared offline.
Acceptance
To use our website and place orders, you have to agree to our privacy policy, stating that you are fully informed about our rules.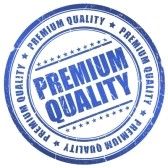 Changes
In case of making a change to our privacy policy, the change will be announced on our website.