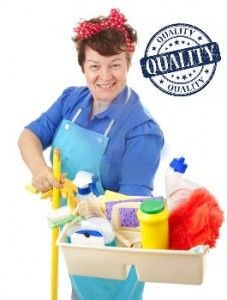 Call Cleaners London can offer your first class deep cleaning, end of tenancy, domestic and upholstery cleaning services for your home and office.
Deep cleaning is a procedure widely-known as the most effective measure for the cleaning of a home that the cleaning business has to offer. It is on a whole different level from the cleaning on a regular basis needed to keep your home in London free of dust and such. Deep cleaning is what you need to get in case you have not afforded your place the necessary attention for quite some time, and the workload is noticeably larger than usual.
It is not something that any ordinary maid or cleaning worker of the type can carry out, as it requires both expertise and equipment that only we can provide. The aim of the deep cleaning procedure is to dispense with all traces of uncleanliness that although the naked eye might miss, persist in harming your health and that of your family members.
Bailey Hopkins says:
Be sure you are my number one cleaning company. I am so glad I have found you. You manage to organize my preferable cleaner every time I call, even though I am calling only when I am in the country. Thank you for keeping such a good record of your customers and for being such a good partner.
The dust that abounds all around your house, and causes asthma and various breathing disorders, and the germs that quickly spread everywhere and compromise your health are traces of the type we speak of. The deep cleaning procedure is guaranteed to dispense with these.
The procedure consists in the careful cleaning of all rooms in your home in London. The rooms will be stripped of all furniture, which tend to hide great amounts of dust. Cleaning the space that has been freed-up in this manner will do wonders for your health. Then all floors will be vacuumed and mopped. The walls and windows will also be handled.
We Provide Deep Cleaning Here:
EC3N Professional Cleaners
West Hampstead Deep Cleaners
Spring Cleaning E14
Professional Cleaning Services Neasden
Deep House Cleaning Whetstone
Professional Cleaners Earls Court
Even such small details like the knobs of doors, the window sills, and light switches will be afforded attention. Nothing will be missed and no effort will be spared in the struggle to restore to your home to the way it used to be. The kitchen will be rendered immediately usable, with all cooking counters cleaned with chemical agents, and all surfaces dusted.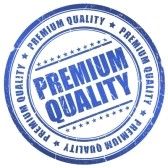 You can get a deep cleaning if you have not afforded your home the attention it warrants in while. Maybe you were away on business on a holiday, and no one took care of it, or you have just moved in, and find the state in which you received the place unbearable. Whatever the case, having the place deep cleaned choice you can make. It will restore the place completely.