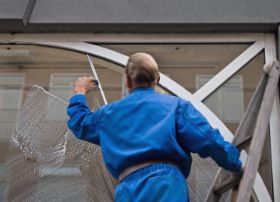 Commercial cleaning services for both small offices and office buildings in Clapham Common, SW4 performed by Call Cleaners Ltd.
If you want to take pride in impeccably clean commercial building that attracts more and more visitors, you need to have it professionally cleaned on regular basis. Entrust the most popular cleaning company in the area of Clapham Common, SW4 and in London in general, and book a commercial cleaning service with us. We are positive that once the procedure is carried out, you will be able to see the great difference before and after our professional interference. We can adjust our schedule in accordance to yours and deliver the service at an appropriate day and time. Get in touch with us promptly.
Office Cleaners Clapham Common SW4
We are London based professionals in office cleaning. You can clean your home or apartment yourself, but office cleaning is something that requires special attention. We make your workplace a better place, so that you, your clients and your employees work in a clean and healthy environment. Our office cleaning professionals work in such a manner that your work is not hampered and cleaning is done efficiently. Our office cleaning experts understand the nature of your business and analyze, plan and clean accordingly. Our cleaning material is not harmful and good for people working there as well as the environment.
Contract Cleaning Clapham Common SW4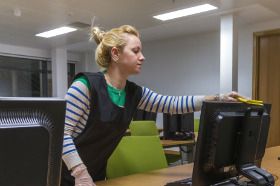 We proudly present you a wide variety of office cleaning services. Janitorial services, floor waxing, cleaning doors and Pest control; we have it all under one roof.
Hire us today to restore the sanitary and cleanliness of your office at a reasonable price. We specialize in office cleaning and employ top quality cleaners and equipment that not only leave your office bright and clean but help save the long hours of effort too. Look no further and give us a call, hire the right people for the job as there is no compromising on your office cleanliness and tidy ambiance.