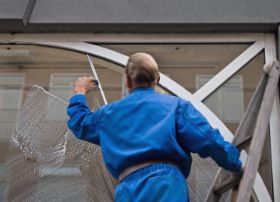 Commercial cleaning services for both small offices and office buildings in Balham, SW12 performed by Call Cleaners Ltd.
Every business owner knows that a clean appearance of an office is definitely more appealing and inviting, therefore they need to ensure good levels of cleanliness in the premises. Since our company deals with commercial cleaning, it can be of help to you and your employees. Having our teams around will help improve your business and boost your reputation. You can gain a lot from our professional service. A dirty office will not attract customers. Luckily, you can use our help to maintain all your offices without worrying about dirt anymore. We work within Balham, SW12. Take the phone and make a call.
Office Cleaners Balham SW12
We are commercial cleaning service providers and operate across the UK capital. Our commercial cleaning office is well situated in a busy commercial zone Balham, SW12 of the London city. We have been giving incomparable commercial cleaning services to London clients for a number of years; we have always performed well on all commercial cleaning jobs that our London based commercial clients booked us to perform. We have carried out a large number of commercial cleaning projects across the London city. We have also given occasional services to some commercial clients who operate businesses in some areas that are close to the London city.
Contract Cleaning Balham SW12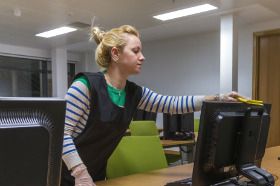 Our company provides quality office cleaning services in London offices that supersede the expectations of our customers. If you are not aware of this, then you need to join us. We ensure total consumers satisfaction through regular visits and inspections of all contracts to ensure close attention to details.
Our cleaners communicate proficiently with the management to ensure duties are effectively executed. We now offer office cleaning services throughout the City of London. We strive to offer excellent cleaning, whilst improving the fabric of client's buildings and reducing environmental impacts. Contact us through a phone call to book our services.