Wide range of cleaning services for commercial and domestic properties in Bayswater, W2 performed by the specialists from Call Cleaners Ltd.
We own a cleaning agency in Bayswater, W2, London. Our cleaning services are expedite, economical and efficient. If you think that this is not possible, we dare you to try our services and see for yourself that we are telling the truth. It is all about our experience. Throughout the years we have learned a lot of things about cleaning, about customers' preferences and needs, about dirt and cleaning products. We developed cleaning formulas that work best in different situations, which is what makes us so expedite and efficient at the same time. We believe we can get on really well with you. Call us.
Cleaning Solutions W2 Bayswater
Following the highly successful launch of our cleaning company in the UK, we have achieved a number of milestones and have been able to fully satisfy our esteemed customers with our astounding cleaning services throughout the London city. We have outperformed the other providers and any other cleaning company of London has not been able to challenge our abilities. Our company location is Bayswater, W2 within London, and this location has also proved to be great for being noticed by the potential customers. The secret of our incredible success is our passion for our work and determination to become the market leader.
Professional Cleaning Services W2 Bayswater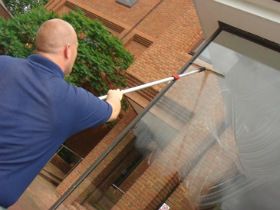 Our company is so successful because we are offering wide range of cleaning activities in Bayswater, W2, London for a long time and we have a lot of happy customers, glad to use our services for the home or for the office.
Our services are provided by a great team of professional cleaners, trained and experienced guys that are ready to face any messy issue you have encountered in your place. We are here 7 days a week and we offer competitive prices.
Call for additional details!