Call Cleaners Ltd. provides reliable and professional cleaning services in South East London for your home and office.
With today's busy lifestyle we seldom have time to do the chores throughout the work week. Then comes the weekend and we have to put the whole place in order. It's demanding and time-consuming task that we offer to take off your shoulders so that you can do with your free-time as you please.
We have a range of tools operated by extensively trained professional cleaners to meet your home needs. Reshape your property in South East London in a healthy and hygienic place to live.
We offer various services that come under different names: house cleaning services will generally mean that you hire a trained professional (or maid) to be in charge of your living space and its cleanliness.
End of Tenancy Cleaning Prices
Studio flat

£105

£94

One Bedroom Property

£148

£133

Two Bedroom Property

£172

£154

Three Bedroom Property

£197

£177

Carpet & Upholstery Cleaning Prices
Hallway/ Landing carpet

£11

£10

Armchair

£20

£18

Bedroom carpet

£22

£20

Living/ Dining room carpet

£29

£26

Two seat sofa

£33

£30

Hourly Based Services Prices
Domestic Cleaning

£12

£11

One Off Cleaning

£13

£12

Deep Cleaning

£15

£14
I am grateful to your company as you really resolved a quite serious issue for me and my flat mates. We had this wine stain on the living room carpet and were really concerned about it at the end of our lease. We've tried to clean it once and there was no result. Your technician has tried not just once but a few times to pre treat it and the result was a complete stain removal. Adam Smith, SE7
Deep cleaning services are known to be more intricate and therefore it's recommended you turn to a specialist. Such services encompass everything from scrubbing kitchen appliances to removing unwanted house rubbish and cleaning bathrooms and toilets. There're also one-off cleaning packages that include hallway cleaning by vacuuming your carpets and polishing hard floors, shaking off the top shelves and sanitizing your bathroom and restroom. This kind of service is widely favoured by people who prefer to clean their property thoroughly but not as often.
We subscribe to the notion that all cleaning should be safe and healthy. Therefore we utilize only environmentally-friendly products that pose no risk to you or your family. A team of well-trained and knowledgeable cleaners makes sure you live in a sanitized environment.
Let's face it, the demand for a cleaner home has been set in stone, and because of the growing number of people seeking professional cleaners, prices have plummet making the service widely-accessible. Because of it, nowadays, it's hard to say that turning to a cleaning company is a sign for haughtiness or a silly effort to boost yourself up the social ladder. Quite on the contrary, it's a tell-tale mark that as we become better off, we can afford to spend time on activities that intrigue us rather than on tedious and mundane tasks. Why not leave it all to people who've chosen to do this because it appeals to them instead?
Hey there! I would like to thank you for your work. I was not onside during the service, however my husband said that the technician was polite and talkative. He did a great job. I will definitely use you again! Jamie Mahmood, SE5
Our cleaners will tackle any cleaning job in a prompt and efficient manner. With little left to say, we strongly recommend you to contact our local office in South East London or see what our customers have said for us.
About South East London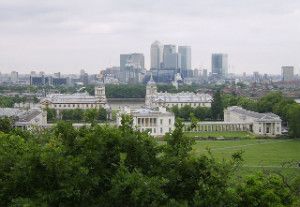 Greater London is separated to six main parts that presents th location of the area such as West, North, South West, South East, North East and Central. The boroughs that South Seast London is formed of are Bexley, Greenwich, Lewisham, Bromley and Southward. In this part of the town you can find many open spaces and green areas to have a walk or a picnic.
The biggest and most important park in the borough of Bexley is Danson park. For two days every year the park is hosting a Danson festival which includes arts, crafts and other and can attract up to 30 000 visitors. Designer of the landscape and the layout of the park is Nathaniel Richmond who decided that 8 hectare lake in the center would be a great idea.
I am very happy with your cleaning. The service was great and really effective on my carpet! I'm glad I've used your services! Paige McCarthy, SE10
The Abbey Woods also located in Bexley are the perfect place to make you feel closer to the nature and starting you green living. The wood is maintained by local community group that appeals for help and is open for all ages and abilities. The work that you can help them with contains hedge laying, coppicing, fence repair, pond restoration, glade creation, tree planting and heath land restoration. Hall Place and its gardens a place for everyone. The 65 acres of well maintained gardens even won an award. Trough the grounds of this garden the River Cray is flowing and is home of types of wildlife. The house itself is a venue to art activities, concerts and theaters.
Call Cleaners London
Floor 2, 1 Carey Lane
London
EC2V 8AE
England
Founding date: 23.08.2010
Currency Accepted: GBP
Payment Methods: Cash, Credit Card, Bank Transfer, PayPal, Google Checkout, Visa, Master Card