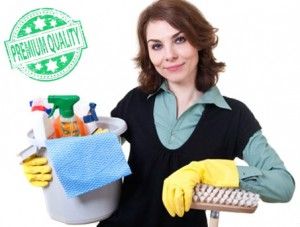 CallCleaners Ltd. is a leading provider of professional cleaners in Earls Court, SW5, London. We offer first quality service at most competitive price.
There's always something about the hygiene of your home that's not OK. Most commonly, you neglect chores such as doing the dishes or laundry until they've grown in size and shaped into a domestic cleaning crisis. Or quite possible you've spilt a drink on your favourite couch or sofa and you now think that's the end of it, and in order to get rid of the nasty, stubborn stain, you'll have to get rid of the favourite piece of furniture altogether. Well, this is not the case, because our company offers solutions to all your cleaning woes. There's not a cleaning problem that we cannot tackle.
End of Tenancy Cleaning Prices
Studio flat

£105

£94

One Bedroom Property

£148

£133

Two Bedroom Property

£172

£154

Three Bedroom Property

£197

£177

Carpet & Upholstery Cleaning Prices
Hallway/ Landing carpet

£11

£10

Armchair

£20

£18

Bedroom carpet

£22

£20

Living/ Dining room carpet

£29

£26

Two seat sofa

£33

£30

Hourly Based Services Prices
Domestic Cleaning

£16

£14

One Off Cleaning

£18

£16

Deep Cleaning

£20

£18
If you are looking for secured cleaning company with a lot of experience and pleased customers this is the right company for you. The professional cleaners are always on time to do the job perfectly done.
So what are our services in Earls Court, SW5 exactly? Domestic cleaning, for example, is a carefully thought out service that's designed to help you sanitise all the rooms in the property and ensuring that you live in a hygienic and bacteria-free environment. Starting with the kitchen, our team will clean and polish all cupboards and drawers and clean them inside out. We'll take care of any stains, finger prints, dirt and other marks that have tarnished your windows and restore their previous brilliance. We clean your window sills as well as the kitchen board. Next, we take of all kitchen appliances. Mop the floor if there are no carpets to be taken care of first, polish your table and chairs and move on to the others room where, with the same dedication, we toil unflaggingly.
When we're done, you can hardly believe that you have ever got by without counting on a deep cleaning service before.
Another popular service is the cleaning of upholstered furniture, such as sofas, armchairs, couches and all kinds of settees. Carpets, mattresses and any other sort of upholstery are included and are part of our service. We use cleaning techniques that cause almost no moisture, so enough with having to drive your furniture to the drycleaner. Everything is done on site and the desired results are achieved in a quick fashion. We clean your upholstery with great care and make sure that we don't damage the fabric. The more stubborn stains we treat with hot water extraction technique that sucks away the grime from the very base of your furniture.
Whatever your cleaning trouble might be, you can count on us. Our team of professionals is equally prepared and equipped to put an end to all your cleaning problems.
About Earls Court
The perfect location of Earl's Court makes it easily accessible from different parts of the city. The best part about Earl's Court is the series of magnificent 4 and 5 storey buildings lining the streets.
The central location of the place makes it a preferred choice for travelers which are the reason why it is full of hotels, hostels, and other accommodation facilities. There are plenty of antipodeans to be sighted in Earl's Court while roaming through the streets. Even though pubs are not available in large numbers but there are quite a few which promises to treat customers with best in class service. The West Cromwell Road and main street of Earl's Court are the places where most gather to do their shopping.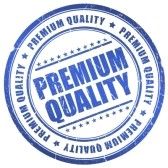 Even though Earl's Court is centrally located but it is hard to find green spaces to relax and rejuvenate. Transportation wise, the place connects quite well with other parts of the city making it easier to travel. The Exhibition Center is the place where several events and concerts take place throughout the year.