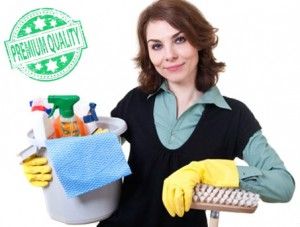 CallCleaners Ltd. is a leading provider of professional cleaners in Tottenham N15, London. We offer first quality service at most competitive price.
Being what it is, cleaning services vary greatly in their nature and specificity. We offer every cleaning solution there's in existence, whether it's home cleaning, deep cleaning, end of tenancy cleaning, you name it. We're proud of the fact to be the most trusted provider of cleaning services for the region, in charge of the properties of thousands of clients.
End of Tenancy Cleaning Prices
Studio flat

£105

£94

One Bedroom Property

£148

£133

Two Bedroom Property

£172

£154

Three Bedroom Property

£197

£177

Carpet & Upholstery Cleaning Prices
Hallway/ Landing carpet

£11

£10

Armchair

£20

£18

Bedroom carpet

£22

£20

Living/ Dining room carpet

£29

£26

Two seat sofa

£33

£30

Hourly Based Services Prices
Domestic Cleaning

£16

£14

One Off Cleaning

£18

£16

Deep Cleaning

£20

£18
I don't like to clean and your help is the thing I'm leaning on every week. Thank you for your great work.
It's common practice to take up one's home cleaning on one's own, but depending on your set goal, different techniques should be applied in tackling the problem at hand. We suggest you to leave all the legwork to us and enjoy a spotless home.
A highly sought-after cleaning service is the so called upholstery cleaning. It's highly recommendable to those of you who have stained furniture or if the upholstery's begun to wear out. There's no need to take rash decisions and get rid of the furniture altogether. It's possible to restore its past glory. We're equipped with various tools such as stain removers and vacuum cleaners commonly used in what we do. To this we add more intricate methods such as hot water extraction to suck away the grime from the very base of your furniture and dissolve it. We treat your furniture softly – clean your rugs and carpets and dry clean them, all in situ without having to go through all the trouble of hauling your furniture to the dry cleaner. It's all done at home and in a prompt manner.
Another demanded service we offer in Tottenham N15 is deep home cleaning fit for those of you who've just bought a new place and want to make sure the live in a hygienic and healthy environment. Because it's a thorough process, deep cleaning is basically a one-off cleaning booked by customers who like to keep their house clean and tidy and do it on their own most of the time, but won't deny themselves a reliable professional help.
The list is quite long and designed to answer your every need when it comes down to cleaning services. We offer competitive prices that are decided on based on our experience and working with people from every stripe of society. In order to meet anyone's budget qualms we offer great discounts and estimations before you book a service. It's not uncommon that we exclude cleaning tasks that aren't really needed by the customer in order to reduce the price, but never the quality.
About Tottenham
The north London area of Tottenham incorporates the N17 and N15 postcode areas. The multicultural population of the area is clear from the fact that people from ethnic groups inhabit the area.
The place is home to one of the most significant and largest African-Caribbean population who started to settle the area during UK's Windrush era. Apart from that, one can also find people from different countries like Albania, Congo, Colombia, Turkey, Cyprus, Somali, Portugal, Ireland and Zimbabwe. Most ethnically-differing area happens to be South Tottenham as nearly three hundred languages are spoken by the residents.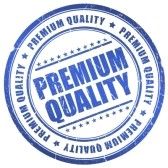 The place also has the highest rate of unemployment within London and eighth highest in UK. Oldest surviving building in Tottenham is All Hallows Church which existed from Norman times. Transport within Tottenham is served by two underground lines which include Piccadilly Line and Victoria Line. Seven sisters of national rail station along with Brice Grove, Tottenham Hale, Northumberland Park as well as White Hart Lane serve the area. Tottenham Hotspur is the premier football club and certainly amongst the most successful clubs in England.